Factsheet Tallinn, Estonia
A Factsheet to prepare for your longer stay or just a daylong Baltic Sea cruise visit to the Estonian capital city- from population to souvenirs and wireless areas in Tallinn.
Estonia is located in northeastern Europe, bordering the Baltic Sea on the west, the Gulf of Finland on the north, Latvia on the south, and Russia on the east. The total area is 45,226 square kilometers or 17,500 square miles making the country smaller than New Hampshire and Vermont combined.
Tallinn, the capital of Estonia, has an area of 159,2 km².
Read more on Estonian geography.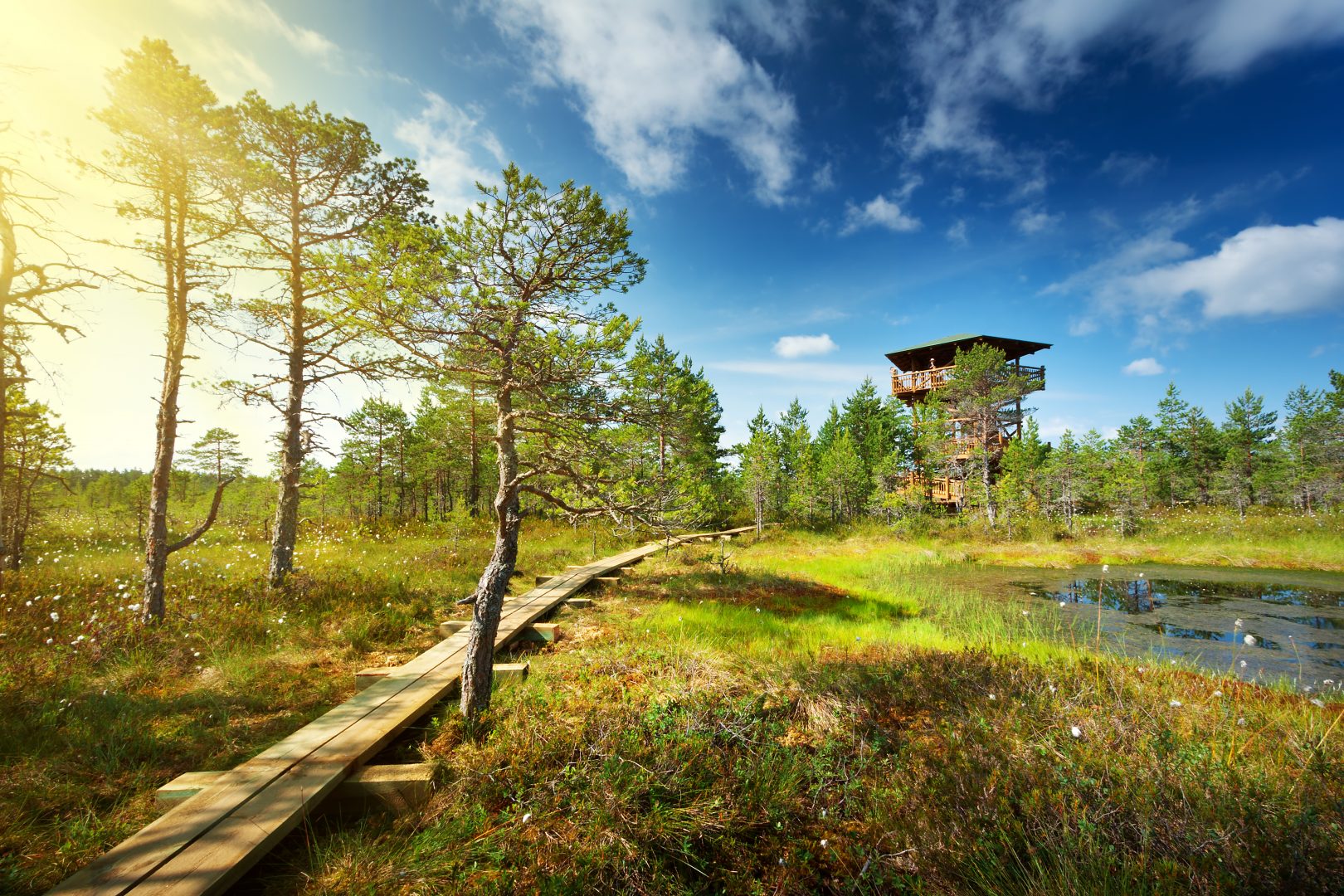 Climate
The climate in Tallinn is characterized by a fairly cold winter, a cool spring with little precipitation, a moderately warm summer and a long and rainy autumn. However, some summers have weeks at a stretch of temperatures around +30°C, and a warm, sunny summer can keep autumn at bay until mid-October.
Average temperature in July +16,7°C
Average temperature in February -4°C
Tallinn weather forecast.
Time Zone
Estonia is in the Eastern European Time Zone: GMT + 2 hours.
In summer: GMT + 3 hours.
Date & Time on the Worldclock
Population
The demographics of Estonia in the twenty-first century are a product of historical trends over the last thousand years, and have been disproportionately influenced by events in the last half of the twentieth century.
The population of Tallinn is 433 653 (02.10.2014).
Nationalities living in Estonia: Estonian 52.5%, Russian 38.5%, Ukrainian 3.7%,  other 5,3%.
Language
Estonian's official language is Estonian. Russian, Finnish, English and German are also understood and widely spoken.
Religion
The largest denomination in Tallinn is Russian Orthodox (23%), followed by Lutheran (8%). However, only about 35% of Tallinn's population practice any religion.
Visa Regulations
As of 21 December 2007, Estonia is a part of the Schengen visa area.
Nationals of EU and EEA member states are free to enter Estonia. The required travel document for entry is a national ID card or passport.
Currency Exchange
National currency: 1 Euro = 100 cents
Most larger hotels, stores and restaurants accept Visa, MasterCard, Eurocard and American Express. However it is advisable to carry some cash with you.
Traveller's checks can be exchanged in most banks but are less likely to be accepted in shops. Eurocheque is the most widely accepted traveller's check, but American Express and Thomas Cook are also accepted. Banks are plentiful and easy to find in Tallinn.
Communications
To call Tallinn from abroad, dial your international access code and 372 for Estonia and then the telephone number.
Calling abroad, dial 00 and the country code.
The GSM mobile phone system is available; please check compatibility with your operator.
Internet Service & Wi-Fi
Estonia is an e-country – most people use e-banking, pay parking with a mobile phone and pay taxes, or even vote, online.
So it's not surprising that wireless internet in Tallinn is almost everywhere and almost always free.
Wirelss Internet zones around the country be found even in rather unexpected places – beaches, Old Town squares, stadiums, and concert halls, cafes, restaurants and anywhere exploring Tallinn might take you.
Post Offices
Tallinn Post Office is located in the centre, at Narva maantee 1, and is open Mon-Fri 08.00-20.00, Sat-Sun 10.00-16.00 Ph. +372 617 7033, info@omniva.ee, www.omniva.ee.
Toompea Post Office is located in the Old Town, at Lossi plats 4, and is open Mon-Fri 9.00-17.00.
Did You Know- wearing a luminous reflector is compulsory in Estonia in poor visibility
Estonia's traffic laws regulate that wearing a luminous reflector on the right side of outer clothing, at night or in poor visibility conditions, particularly in winter, is compulsory.
Art & Handicraft in Tallinn- Best Souvenirs to take back home
So many inviting shops, so little time- go for this list of must-have items when visiting this medieval Baltic Sea pearl.
The Old Town in Tallinn is a wonderfully small and compact souvenir shopping venue. It is only a short 15-minute walk from the cruise port located within the walls of the old Hanseatic city.
Next to the open-air cafes and restaurants spilling into the main square Tallinn also has the best souvenir shopping of all the Baltic Sea cruise ports with a lot of variety and relatively low prices compared with the rest of the ports in the region.
Typical local souvenirs in Tallinn:
Amber
Woolen clothing
Handmade Glass Items
Linen Clothing
Juniper tree crafts from a butter knife to a spoon
Must-have sweet local liquor- Vana Tallinn
Handicraft items- pottery to jewelry
Estonian Cuisine- typical local foods to try in Tallinn
Traditional Estonian cuisine is based on meat and potatoes, fish in coastal and lakeside areas being greatly influenced by the cuisine of nearby Scandinavian and Baltic countries.
The most typical foods in Estonia have been rye bread, pork, potatoes and dairy products. Estonian eating habits have historically always been closely linked to the seasons and the modern day locals keep up with that tradition. In terms of staples, Estonia belongs firmly to the beer, vodka, rye bread and pork "belt" of Europe.
Aromatic Estonian rye bread.
Delicious pumpkin soup, a local Estonian treat.
Dried fish at an idyllic Estonian coastal village.
A glass of refreshing cold Estonian brewed beer sometimes saves the day.
Experience, taste and become a local for a day on Estonian Experience private Tallinn Tours.
Book & ask for more info:
Call us: +372 5900 5151
E-mail: sales@nordicexperience.com