Torvehallerne food market halls in city center are open year round and is the modern luxury edition of a food market with groceries, bakeries, coffee, wine, beer, delis and fast food – most of it organic. You can sit outside or if you are lucky, find a spot inside. Copenhagen Street Food is an entirely different experience, still in city center, but across the harbor on Papirøen (Paper Island). Here you will experience a genuine and sustainable food truck atmosphere. Then add one of the best views of the city.
Copenhagen Street Food
Copenhagen's first and most popular street food market serves up food from all corners of the world paired with perfect sunsets by the harbor front.
It is not a supermarket – it is a super market. Torvehallerne, that is. Delicacies and fresh produce of the highest quality are what you will find at this market place. You will find over 60 stands selling everything from fresh fish and meat to gourmet chocolate and exotic spices, as well as small places where you can have a quick bite to eat. Here, you can eat breakfast at Grød, drink a nice cup of coffee at Coffee Collective, eat delicious smørrebrød and so much more.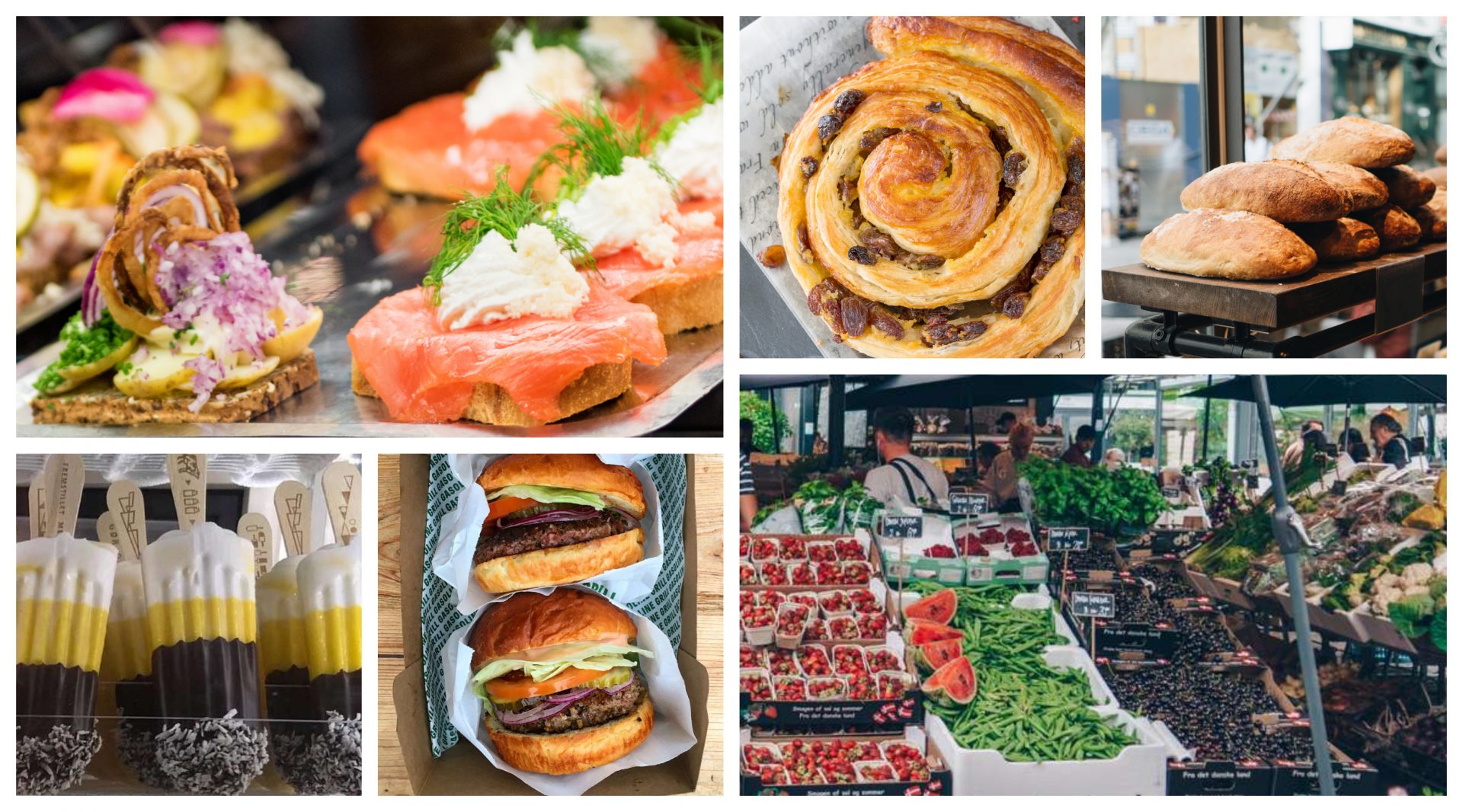 Tivoli Food Hall
All-round food market at the corner of Tivoli. Tivoli Gardens amusement park is one of the most visited attractions in Copenhagen, and now you can also explore the 15 food stalls with a big range of all-round, good quality foods. From breakfast to dinner, from classics to the more experimenting. The 850 square meter food hall lies right next to Copenhagen Central Station.
The Bridge Street Kitchen
Owners of Copenhagen Street Food and Noma is behind The Bridge Street Kitchen right in front of Nyhavn.
Closes for winter between: 23/12/2018 – 30/3/2019
At the Greenlandic Trade Square just across Inderhavsbroen (the bridge) by Nyhavn you will find The Bridge Street Kitchen. The Bridge Street Kitchen is placed just by the water and will feature some of the most popular street food in Copenhagen: California Kitchen's bowls, Grød's porridge, Gasoline Grill burgers, Coffee Collective and a few more.
See the highlights of Copenhagen from Royal Palace to the Little Mermaid and get a taste for Denmark at the coolest food market in Copenhagen on our Best of Copenhagen Private Tour & Torvehallerne Food Market Visit.