Private Day Trips in Estonia from Tallinn
Did you know there's more to Estonia than Tallinn?
The medieval capital of Tallinn is lovely indeed, but you also have to explore the rest of the country. Learn where to go with these wonderful
day trip options from Tallinn
!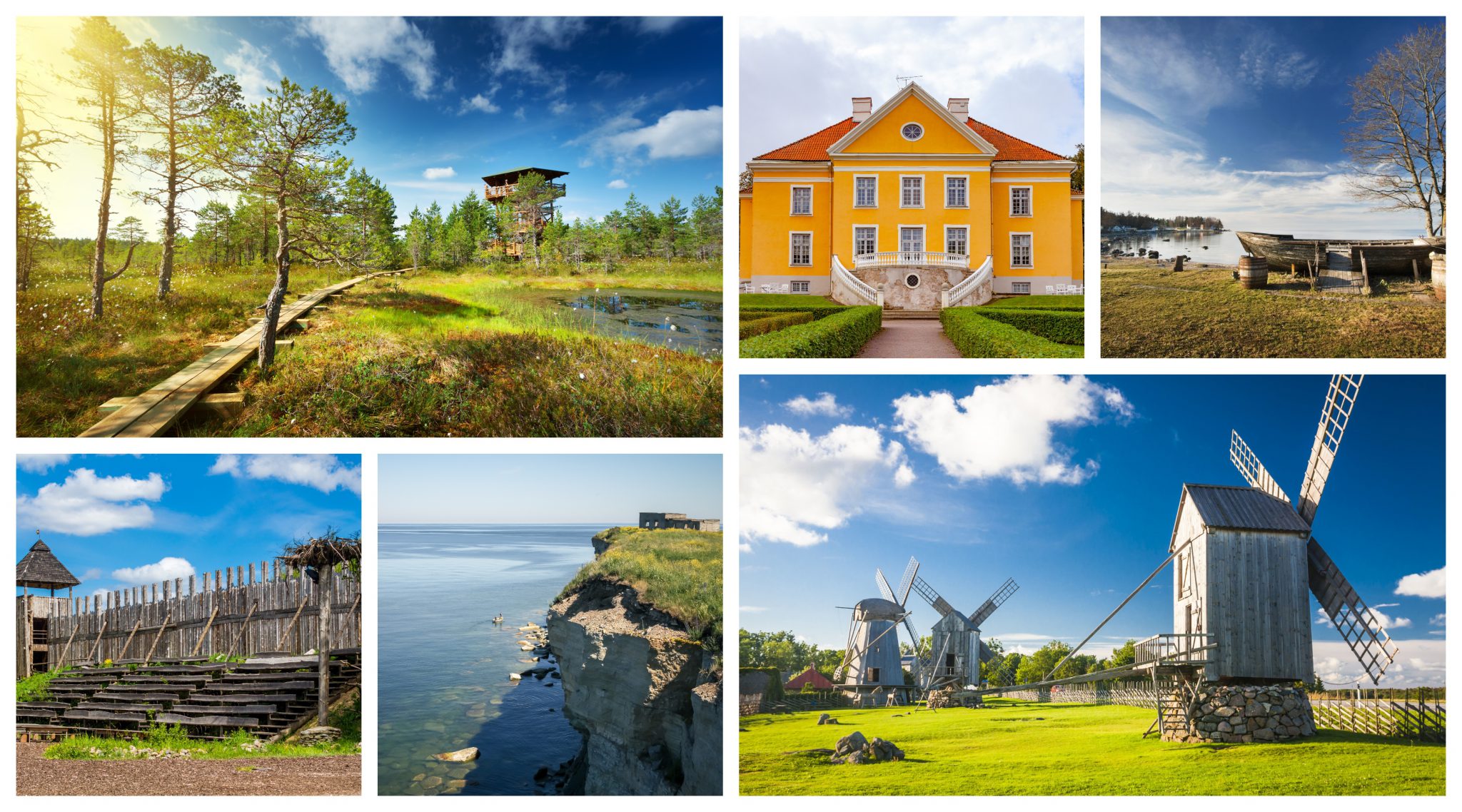 Whether you're in Estonia for a day or longer, there's plenty of time and reason to explore what lies beyond the capital city. From fishermen's villages to rural islands, from bogs to old soviet barracks – there's so many unique, relaxing and exciting places nearby Tallinn for a diverse range of interests.
A day trip out of Tallinn with a private guide is so much more rewarding with a local insight and know-how, and should include a visit to the coast where among other things you can see historical fishing villages, scenic rural landscapes of fairy tale forests and fields. If you'd like to explore further than just the coast, then head across the sea and discover the many unique rural islands a short sail away at Muhu and Saaremaa islands. For those looking for something a bit more alternative, there is also a coastal town of Paldiski, which was once a closed off Soviet nuclear submarine training center.
Here is what our clients say about us!
We had such a wonderful time. Despite being very busy that day, Nordic Experience found a way to give our family a private tour we'll never forget. Our tour guide, Erik, was a wealth of knowledge. He told us history not only of Estonia but of the whole region while walking us around Tallinn. He was kind and patient with our children and very accommodating for Grandma who has some mobility issues. After the walking tour, he took us to the Viking Village where we had an outstanding meal and then a ton of fun throwing axes, shooting bows and arrows, and flinging a trebuchet. The kids had a blast while we all actually learned lots of history. Wonderful!
Date of experience:
 August 2019
We are a group of 9 travelers who spent 4 days in Estonia.
We took 3 tours with Estonian Experience. The planning part was very easy, as we were very ably served by Triin, who helped us combine tours to ensure we covered what we wanted to in the days we had available.
The 2 tours we very much enjoyed were :
–Day Trip to Muhu & Saaremaa Islands, and
–Lahemaa National Park & Manors with Bog Walk
They offered an interesting combination of food, sea/coastal views, manor visits, castles, windmills in rural Estonia. Christina our guide was most attentive and friendly.
Estonia is a small but interesting country with young energetic people; and Estonian Experience did a fantastic job showing it to us.
Date of experience:
 May 2018
Really good trip for all ages. Excellent guide in Neil who is extremely knowledgeable on Viking and Estonian history.
We were there in the snow which actually added to the beauty of the place. Lunch was very good and the trip was well organised in terms of transportation.
This was actually the second time my wife and I had done this trip and we enjoyed it so much the first time that we wanted our sons and granddaughter to see the place.
Date of experience:
 February 2018
Did this tour on Saturday with Hanno as our guide. Was a great way to spend 4 hours outside of Tallinn. We drove to the port town of Paldiski with a couple of scenic stops along the way. Tour also included coffee and cake at an old Manor House, visiting some monastery ruins near manor house. Hanno provided us with some information about the history of Tallin's occupations – very informative. Hanno was very polite and courteous and happy to drop us near hop-on-hop-off bus stop at conclusion of tour. Extremely comfortable car for the tour.
Date of experience:
 August 2017
Lahemaa National Park Private Tour with Palmse Manor
Thank you for a fantastic arrangement, I have received so much positive response from my colleagues. We warmly recommend other departments in our company and friends to contact you if they are planning a department trip to Tallinn. And a special thanks to the bus driver and the guides, everything was just perfect and the weather is forgotten.
Ann-Christin Ström / Nordic Investment Bank
This is a perfect alternative of a shorter day trip to discover Lahemaa National Park pearls of Palmse Manor and Käsmu captain´s village with the romantic charm of North Estonian countryside.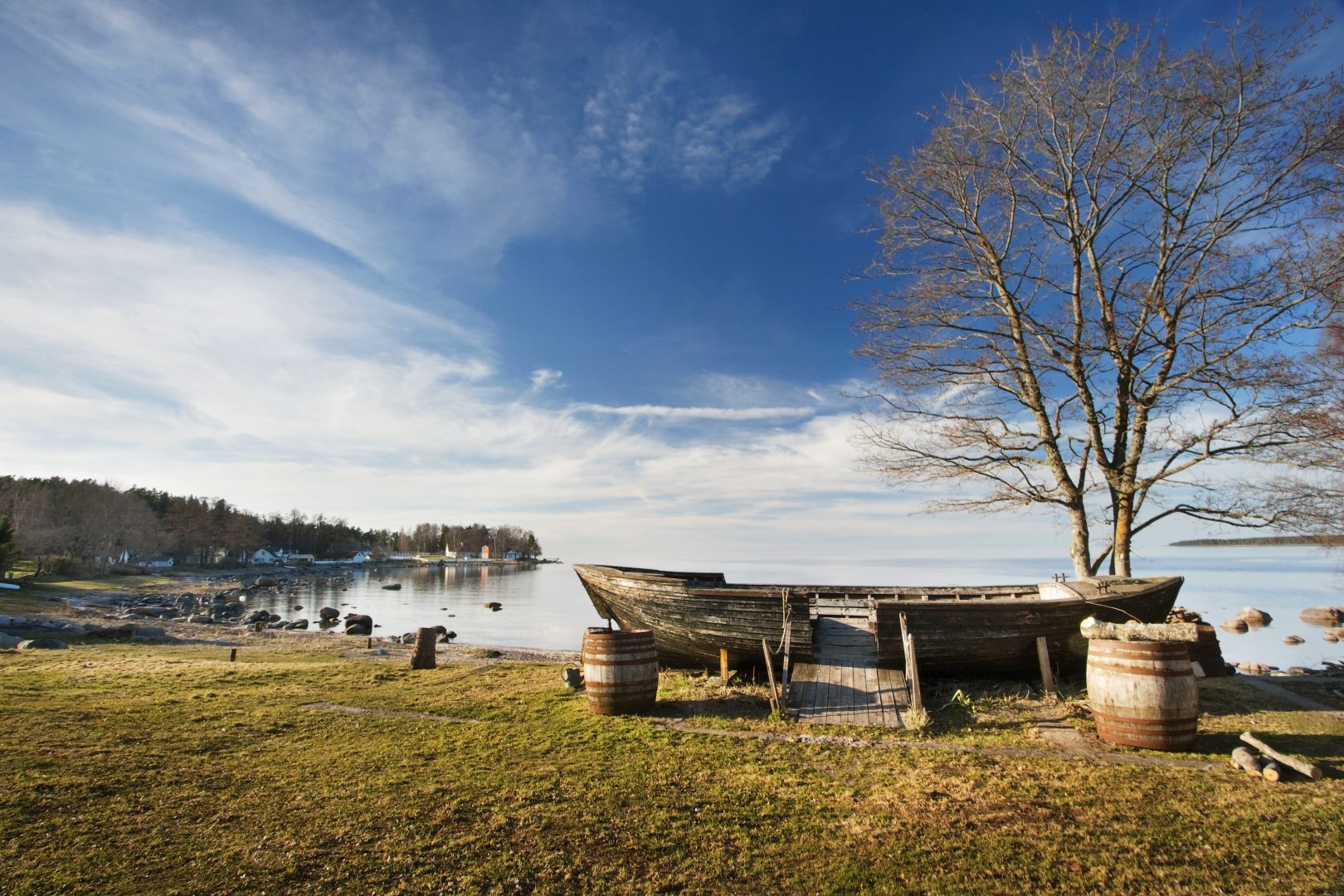 Käsmu village, Lahemaa National Park
FUN FACT!
Lahemaa National Park is the largest park in Estonia and one of Europe's biggest national parks. Area: 725 km2 (280 sq mi)
Fresh sea breezes welcome you to this idyllic hideaway of Estonian islands. Endless juniper fields, rustic windmills, old castles, stone fences, thatched roof houses and the largest meteorite crater in Europe provide an experience, which cannot be found elsewhere. Estonia is a land of many islands and islets and Estonians are really proud of them. The journey to the islands will firstly take you through classical landscapes of the Western Estonia and leave you plenty of time to get to know each fact and fable you need to know about this land. Short and joyous ferry trip across the strait enables you to enjoy the waves, salty winds and cries of the seagulls.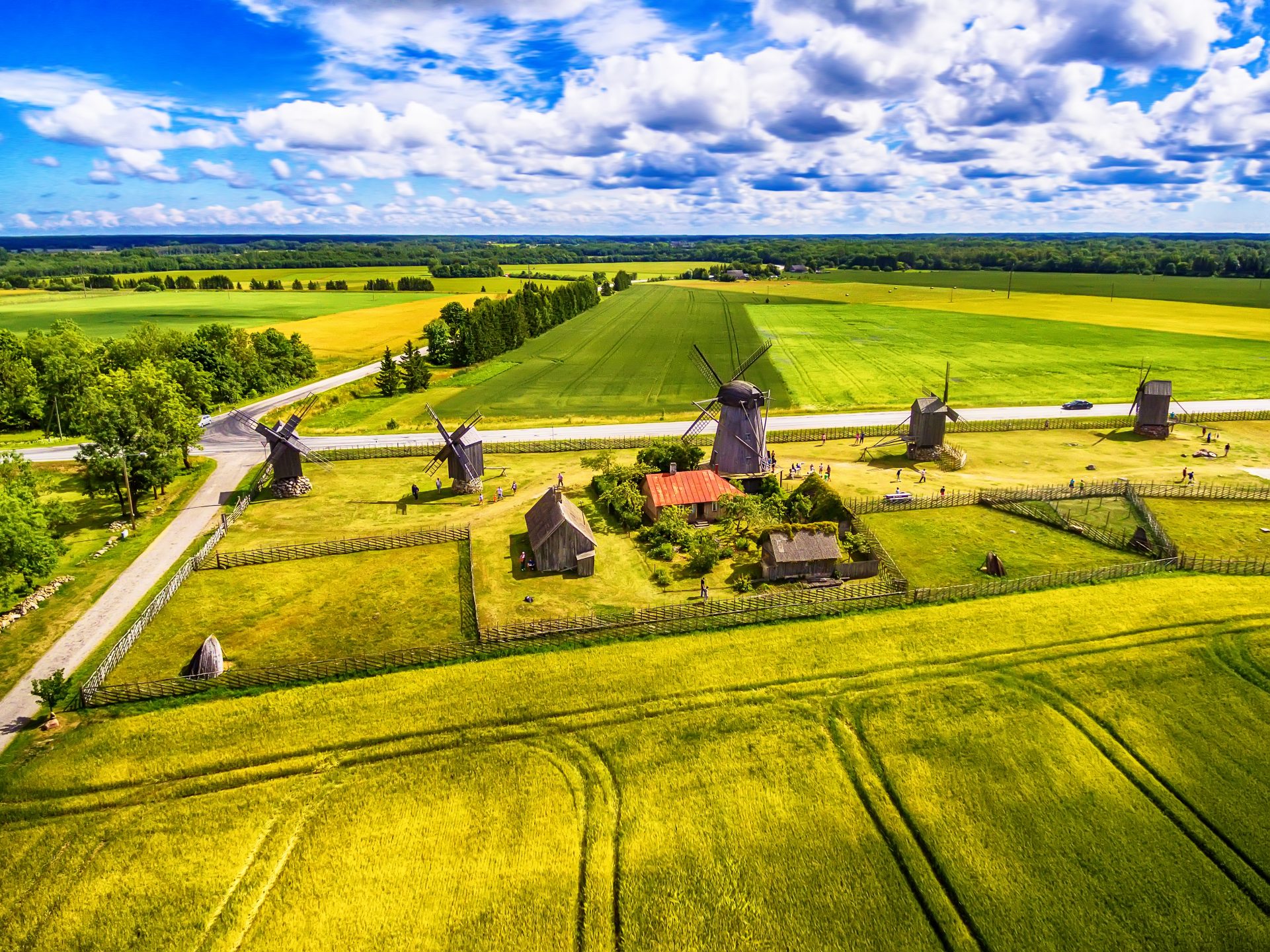 FUN FACT!
Common fish to eat as a local delicacy are smoked eels, flatfish and herring.
Step back in time and get a feeling of what life was like during the 11th century Viking Age in Estonia.
The Viking Village in a beautiful natural surrounding is waiting for you. You can partake in traditional Viking activities that are captivating both young and old.
Viking Village visit is a trip full of simple and pleasant entertainment. If you prefer relaxing in the natural surroundings full of ancient atmosphere and encouraging energy of the old Viking warriors, then you will certainly enjoy your day here.
FUN FACT!
According to Heimskringla sagas, in the year 967 the Norwegian Queen Astrid escaped with her son, later king of Norway Olaf Tryggvason, from her homeland to Novgorod where her brother Sigurd held an honoured position at the court of Prince Vladimir. On their journey, "vikings from Estonia" raided the ship, killing some of the crew and taking others into slavery. Six years later, when Sigurd Eirikson traveled to Estonia to collect taxes on behalf of Valdemar, he spotted Olaf in a market on Saaremaa and paid for his freedom.
Discover the natural beauty of Estonia's north east coastal region during our half day countryside tour.
Enjoy spectacular views from a top coastal cliffs and explore the magic of Estonian second largest waterfall. See historical manor estates and the medieval monastery ruins at Padise. Find out how Paldiski, once a key military base of the Russian empire and the Soviet Union has transformed.
The road to Paldiski, a small coastal town with a long and colourful history, offers visitors a few surprises along the way. The landscape along this stretch of coastline is stark and yet hauntingly beautiful. See historical manor estates and the medieval monastery ruins at Padise.
FUN FACT!
On 23 June 1912 the Russian emperor Nikolai II and German kaiser Wilhelm II met for the last time before World War I in Paldiski.
Additional ideas about things to do in Tallinn you can also get from Kayak's Tallinn Travel Guide.
Contact us to inquire about availability or a custom tour itinerary meeting your needs and interests!