Connect between Tallinn Airport and City Center by NEW Tram
From central Tallinn to the airport – by tram
You can now reach Lennart Meri Tallinn International Airport by tram! After two years, the reconstruction of the tram lines in Tallinn has come to an end in the Estonian capital city.
The new section of tram line no 4 leading all the way to the airport was the most complicated and innovative undertaking.
All four Tallinn's tram lines are now back in operation:
No. 1 Kopli – Kadriorg
No. 2 Kopli – Suur-Paala
No. 3 Tondi – Kadriorg
No. 4 Tondi – Lennujaam (Airport)
Here are some sightseeing ideas along the Tallinn's tram lines:
Kadriorg (trams no 1 and 3, Kadriorg stop).
Kadriorg is a quiet, leafy area within easy walking distance of the Old Town. After Russian tsar Peter the Great conquered the Baltics in the early 1700s, he established an estate with a public park on this site. Kadriorg is notable for its diverse landscape architecture, its art museums, children's play areas and its quaint 1920s and 1930s buildings by many classic Estonian designers.
Our tours to Kadriorg:
The new market is something of a community centre, drawing in locals for their everyday shopping, but its unique atmosphere, fascinating selection of antiques and its brewery also make it a great place for tourists to explore.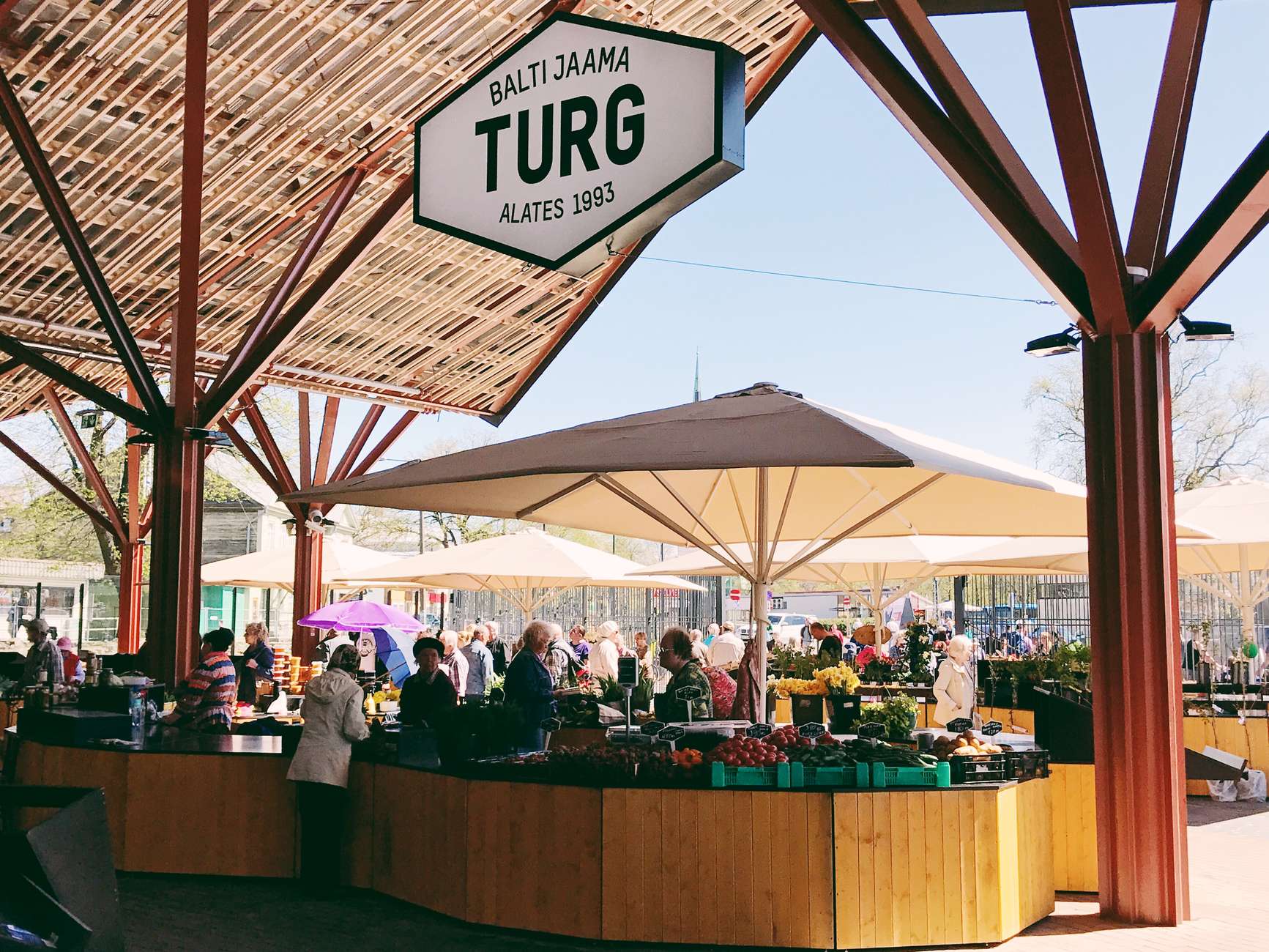 The DEPOO street food area next to the market and Telliskivi Creative City offer all of the fast food options popular among locals. And while you're here, stop at Peatus – an original Moscow-Tallinn passenger train carriage that's been turned into a café and nightclub.
The Telliskivi district is a renowned bohemian recreation and business locale that inspires and unites creative people. Here you'll find countless popular restaurant, cool cafes, specialist design shops, theatre halls and above all close knit community dedicated to local way of living.
Rotermann Quarter (all 4 tram lines, Hobujaama stop).
Take a walk in the Rotermann Quarter to discover 21st-century Tallinn. Here old factories have been converted into a popular commercial and cultural space. The old definately meets modern here.
The bustling quarter is filled with fashion stores, cafés, restaurants and activities ranging from beauty salons to a cinema.
Don't forget the newly opened Tallinn Design House with its diverse range of Estonian design. Stalker passage (Stalkeri käik) is named after the famous Russian film 'Stalker' by Andrei Tarkovsky, filmed on this very spot back in 1979. It is the latest and undoubtedly most delicious part of the whole quarter.
Want to know more on Tallinn tours and activities, let us know- we´re can´t wait to welcome you this autumn!
Book your private Tallinn tour here:
Tallinn Tours
sales@nordicexperience.com
www.nordicexperience.com
Private tours in Tallinn with passion!
Follow Nordic Experience on Facebook