Where to go and what to see in Gdansk, Poland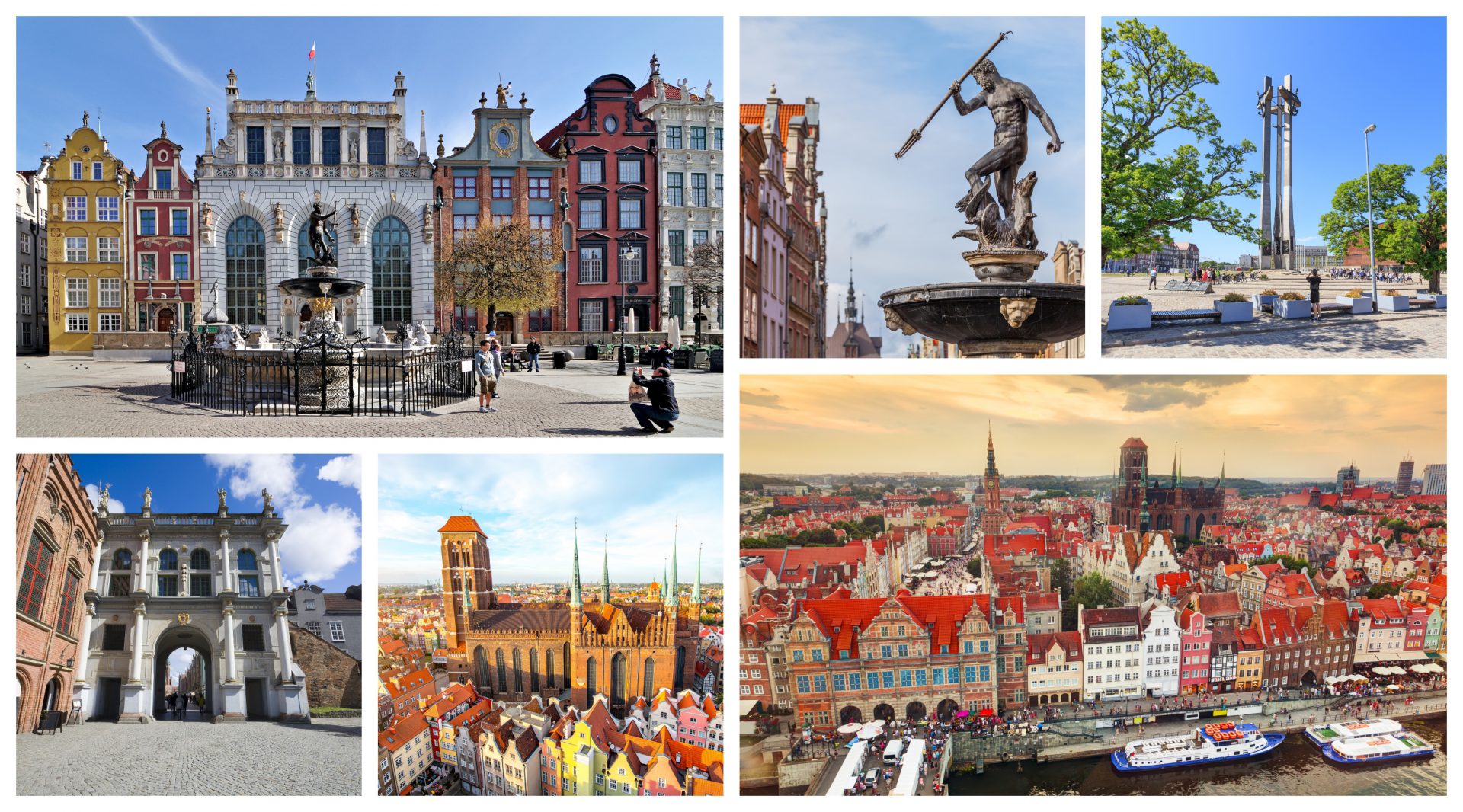 The beautiful city of Gdansk has a unique feel that sets it apart from other cities in Poland and connects it charmingly to the rest of Baltic Sea states. Centuries of maritime contacts and connections as a major Baltic port; the streets and museums of Gdansk carry a distinctively non-Polish architecture influenced by a united nations of wealthy medieval merchants who shaped the city's past. The destruction brought on by WWII has added a special atmosphere that makes Gdansk an increasingly popular destination today. So, don´t miss out on the top museums and sights we have listed here below, when in Gdansk.
Opened in 2016, this striking piece of modern architecture is a bold addition to the northern end of Gdansk's waterfront. It has rapidly become one of Gdansk's must-visit attractions, tracing the fate of Poland during WWII. A brilliant overview of the Second World War from start to finish, covering all aspects; social, political and moral.
Opened in 2014, and housed in a truly awful example of 21st-century architecture (its rusty steel plates were designed to evoke ships under construction), this exhibition has quickly become one of Gdansk's unmissable landmarks.
We recommend our Gdansk Private Highlights Tour with Old Town, Oliwa Cathedral & European Solidarity Center. During this tour we will see the permanent exhibition devoted to the history of Solidarity movement and the changes it triggered in Central and Eastern Europe. This state-of-the-art exhibition and narration by your local guide will immerse you in a historical account of the events in the most enjoyable way.
Dominating the heart of the Old Town, St Mary's is often cited as the largest brick church in the world, its massive 78m-high tower dominating the Gdansk cityscape. Like many cities in Poland, Gdansk has more than its fair share of churches and cathedrals. However, if you visit no other place of worship during your visit to Gdansk, then choose St Mary's. There is an eclectic mixture of sights, from the incredible astronomical clock, to more modern masterpieces such as the striking model of Christ weeping (2nd world war memorial) and, the jaw-dropping shrine of the sea with its shimmering sculptures. Well worth the visit and highly recommended. During our Gdansk Private Highlights & Historic Old Town Tour you can have a guided visit inside the St Mary`s Church.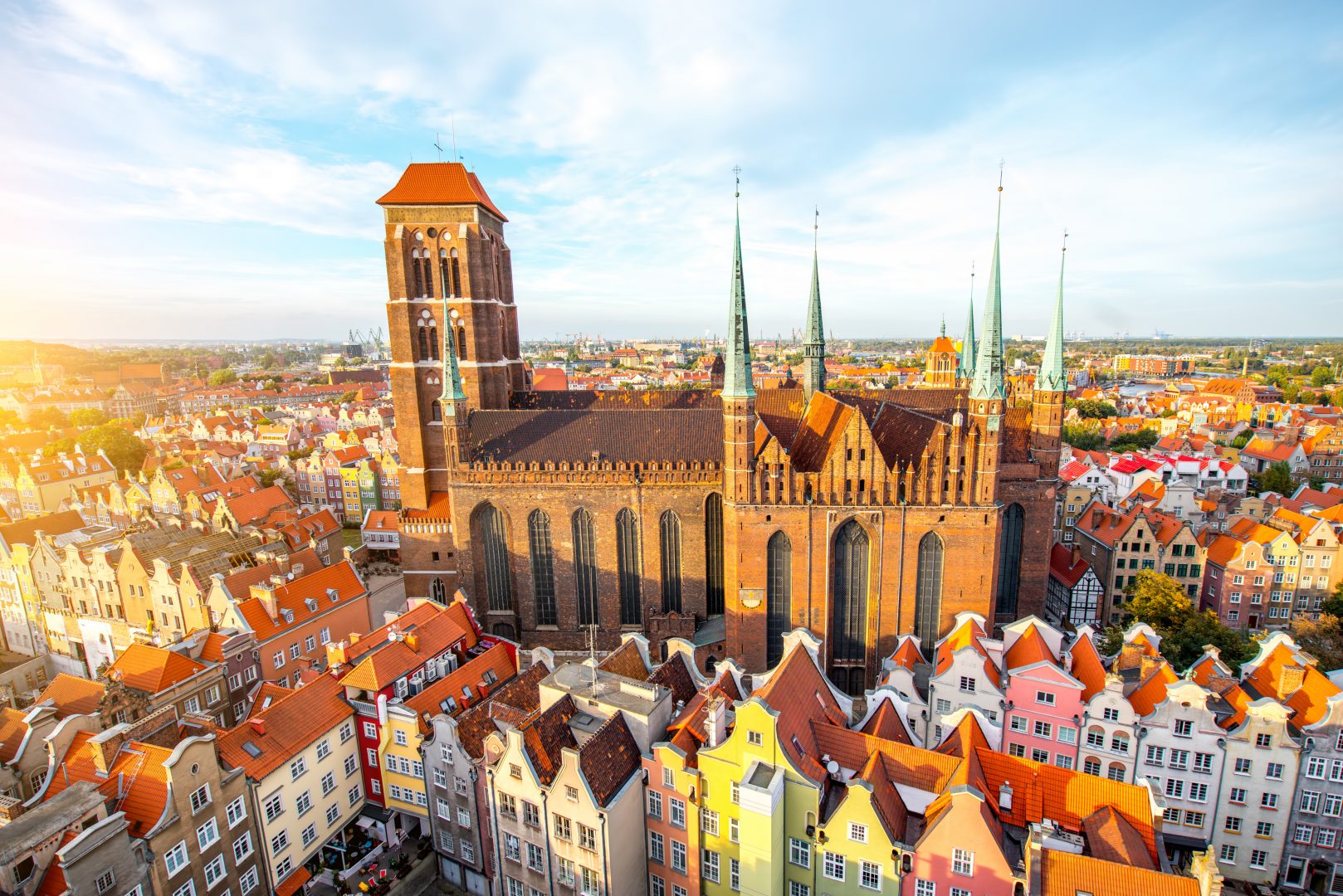 Artus Court Museum
Rising in all its embellished grandeur behind the Neptune Fountain, the Artus Court is perhaps the single best-known house in Gdansk. The Artus Court, formerly also Junkerhof is a building in the centro of Gdansk, at Długi Targ 44, which used to be the meeting place of merchants and was true hub of social life. Today it is a point of interest of numerous visitors and a branch of the Gdansk History Museum. The name was taken from the very popular medieval legend of King Arthur – a symbol of chivalry and gallantry.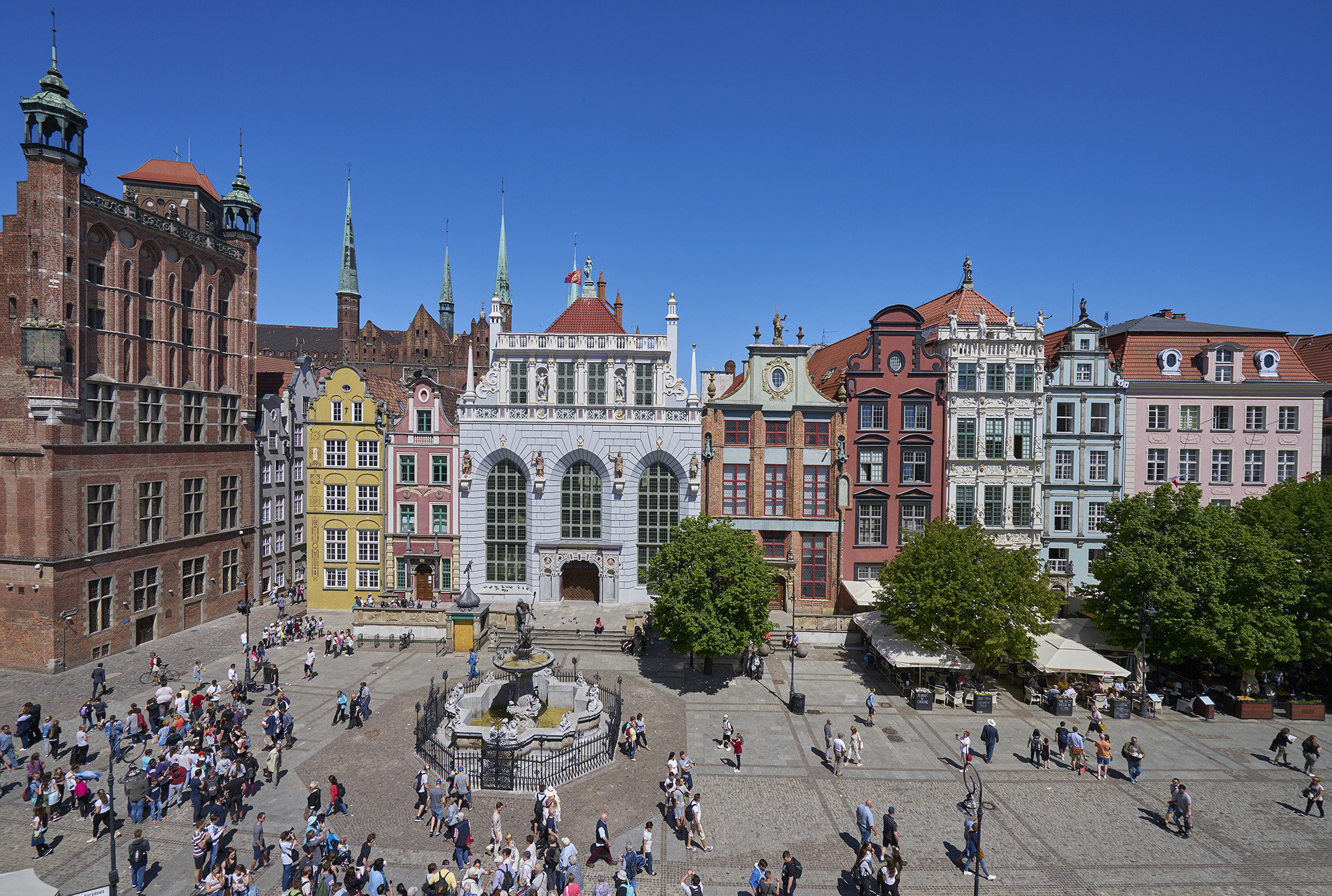 Founded over 700 years ago, St Bridget's was reduced to medieval brick dust in 1945, and until 1970 only the outer walls were left standing. This is a very interesting building which is associated with the whole solidarity movement. The altar is made completely of amber and is absolutely beautiful.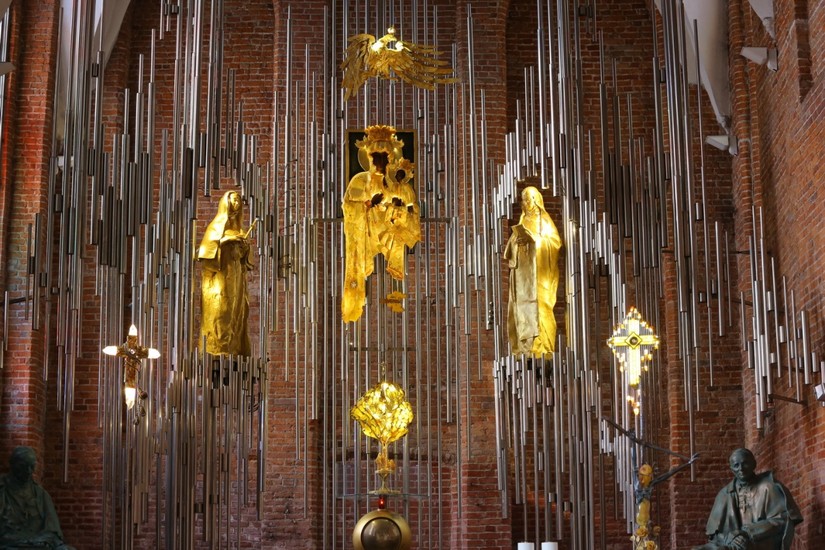 This is a sprawling exhibition covering Gdansk's role as a Baltic seaport through the centuries. The mission of the National Maritime Museum in Gdansk includes protection of cultural and technological maritime heritage carried out by collection and preservation of historical monuments related to boat building, shipbuilding, river and sea navigation, fishery, sailing, military science and maritime education, as well as their promotion and dissemination of information on maritime history of Poland and its economy through the ages.
The first surprise as you approach the cathedral is the facade, a striking composition of two slim octagonal Gothic towers with a central baroque portion wedged between them. The Oliwa cathedral as we know it today was built from the 13th to till the 18th century. With a length of 107 meters it is the longest church in Poland.
The towering Oliwa cathedral takes pride in its extraordinary organ of staggering 7896 pipes and 110 registers. The ornate interior and striking altar of 150 angels set around it are the highlights of this outstanding architectural creation.
You can admire and visit the Oliwa cathedral during our Gdansk Private City Tour with Old Town, Oliwa Cathedral & Sopot.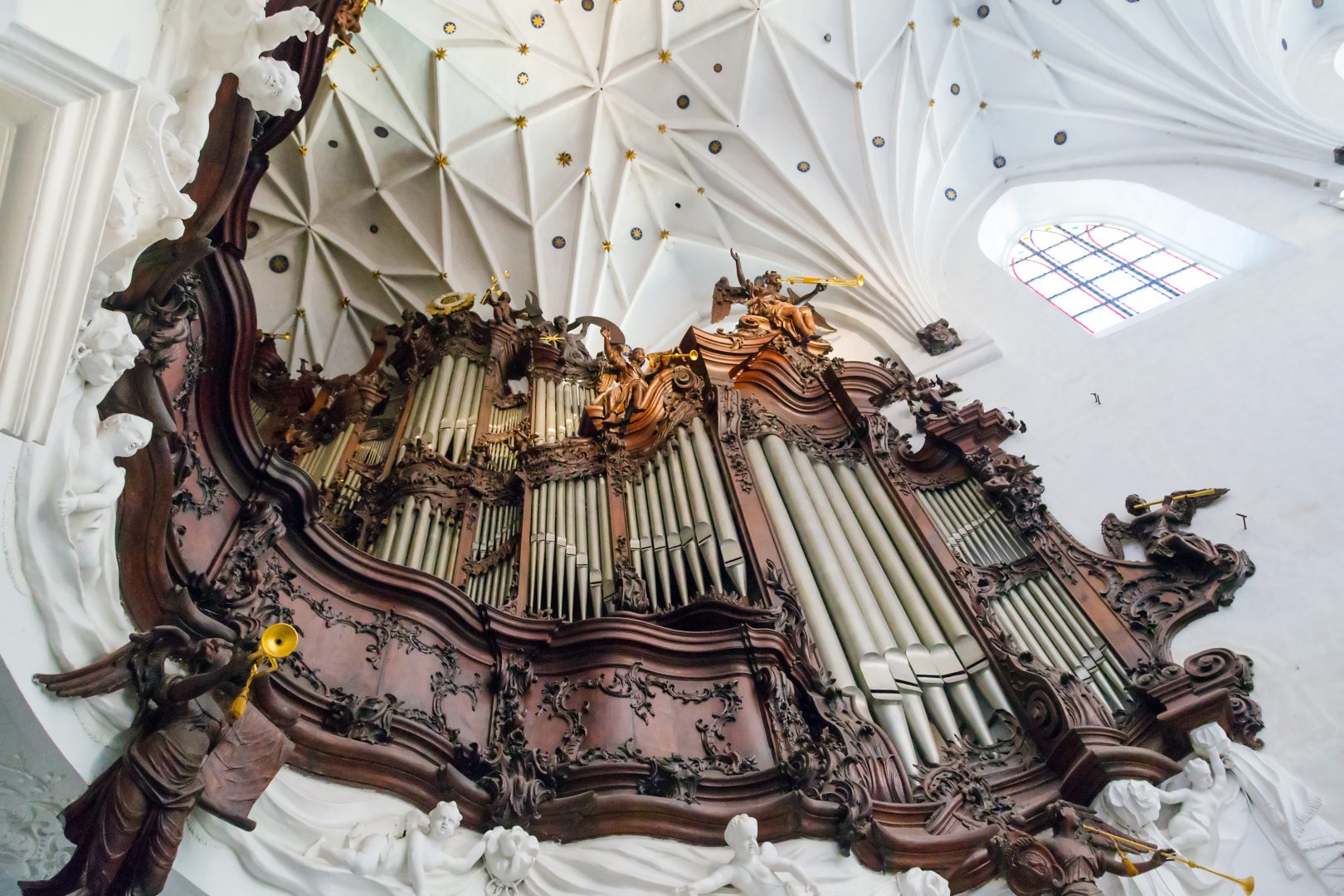 For more local tips, contact us or join us on our Gdansk tours!

sales@nordicexperience.com
www.nordicexperience.com
Private tours in Scandinavian Cruise ports with passion!
Follow Nordic Experience on Facebook