The Nobel Peace Prize award ceremony is held every year in Oslo City Hall, Norway. The best way to experience the charming city of Oslo and have a visit to the City Hall is to take our Oslo Private Walking Tour.

Oslo City Hall, Norway

The Frogner Park is the world's largest sculpture park located in Oslo. There are over 212 sculptures made by only a single artist. We will take you to discover the magic in sculpture on our Best of Oslo Private Tour with Vigeland Sculpture Park & Viking Ship Museum.
The famous 'Scream' painting can be found at the Munch Museum in Oslo. The museum can be visited on our Oslo Private Walking Tour including Munch Museum.
The Viking ship museum in Oslo displays 1000- year-old fully intact ships.
If Norway was flipped upside down on the map of Europe, it would reach Rome, Italy.
1/3 of the country is in the Arctic Circle hence the nickname: "Land of the Midnight Sun".
Currently there are more Norwegian descendants living in the USA than there are Norwegians in Norway.
A saying in Norway: "There's no such thing as bad weather, only bad clothing". Most Scandinavian and Baltic countries have adopted that rule as well.
Women in Norway get 44 weeks of fully paid maternity leave and men get 6 weeks of full paid paternity leave.
Norway invented the cheese slicer which they are very proud of. And since it's nearly impossible to buy pre-sliced cheese in Norway it's pretty necessary too.
Norwegians love frozen pizza!!!
Cross country skiing is so popular in the winter you see people all over town in their skis. We suggest to visit the Ski Museum in Holmenkollen on our Oslo Private Walking Tour & Holmenkollen Ski Jump Tower.
Income tax is around 25% and yet I've heard from many people: "we believe in paying taxes, so we don't mind".
Education is completely free including college.
They are very proud of the pop band: A-ha is Norway's only international music success.
It's actually very likely that Vikings did not use helmet at all. Only 1 helmet has ever been uncovered, the Viking helmet is sadly just a legend. Do not believe us, take the time to come and see with your own eyes and book a tour to Viking Ship Museum here: Oslo Private City Tour with Viking Ship & Open-Air Museum Experience.

Viking boats in the Oslo museum

The people of Oslo donate the Trafalgar Square Christmas tree in London every year in gratitude to the people of London for their assistance during WWII.
American movie Star Wars: Empire Strikes Back (episode V) was partly recorded at Finse, near the Oslo-Bergen railway, in March 1979.
Norwegians eat brown cheese (brunost) a type of sweet cheese that is not really cheese.
The paper clip made from a thin wire has long been assumed to be invented and patented by a Norwegian.
The Lærdal road tunnel in Norway is the world's longest road tunnel with total of 24.5 kilometers.
Actor Renee Zellweger is of Norwegian descent.
The name "Norway" means "path to the North".
Norway is the birthplace of modern skiing. The word "ski" is Norwegian for "piece of wood".
Norway is the world's largest exporter of salmon.
Come and see if all of the above is actually true or not on our Oslo City Tours & Shore Excursions.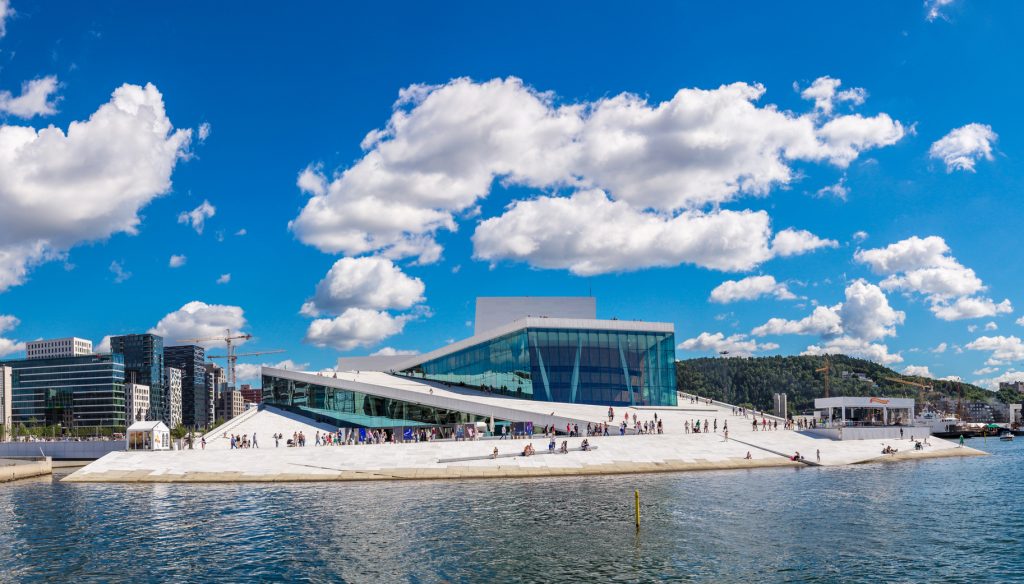 Book & ask for more info: