Explore Amsterdam up closer and personal using these off the beaten path ideas
Amsterdam Noord and Old Holland
Head north into one of Amsterdam`s up-and-coming areas which will lead you through green meadows into the area known as Old Holland.
Zaanse Schans windmill village 
With its countless windmills, churches and old-fashioned farmhouses, stepping out into Old Holland can feel like being in a Golden Age painting.
Old Holland towns such as Volendam, Zaandam and Alkmaar hark back to times of more honest crafts, showcasing the traditional skills the region was famous for: shipbuilding, fishing and cheese making. Alongside such classic industries, you can also experience the heritage of the Dutch industrial revolution – a time when smoking chimney stacks and spinning sails enabled the mass production of goods in the Netherlands. Discover Old Holland's best sights, towns, villages and hidden gems, and how to plan your trip to the region from Amsterdam.
Day Trip idea from Amsterdam to Old Holland: Day Trip to Zaanse Schans Windmill Village & Countryside
Explore Amsterdam Noord
Start your day of exploring by renting a bike or taking a short ferry ride across the IJ River (GVB ferry 901/902, behind Amsterdam Central Station, free) to Noordelijke IJ oever, a hip area full of art galleries, interesting architecture, and great waterside terraces.
Check out the  EYE Filmmuseum, to catch a movie or see an exhibition about cinematic history. The EYE's waterside terrace also offers an amazing view across the IJ, where you can watch the boats and ships go by.
Right next to the EYE is the iconic A'DAM Tower. Those without a fear of heights should head up the 22 floors to the Lookout which provides spectacular 360-degree views of Amsterdam's historic center, the harbor, and even the polders on the outskirts of the city. True thrill-seekers can take a ride on Europe's highest swing (hold on tight!).
Following the excitement, relax and refuel at one of the many waterside cafes such as Café De Pont, Café-restaurant THT, or the EYE, or head over to NDSM Wharf for some more exploring. This former shipyard is a cultural hotspot that regularly hosts festivals and other events.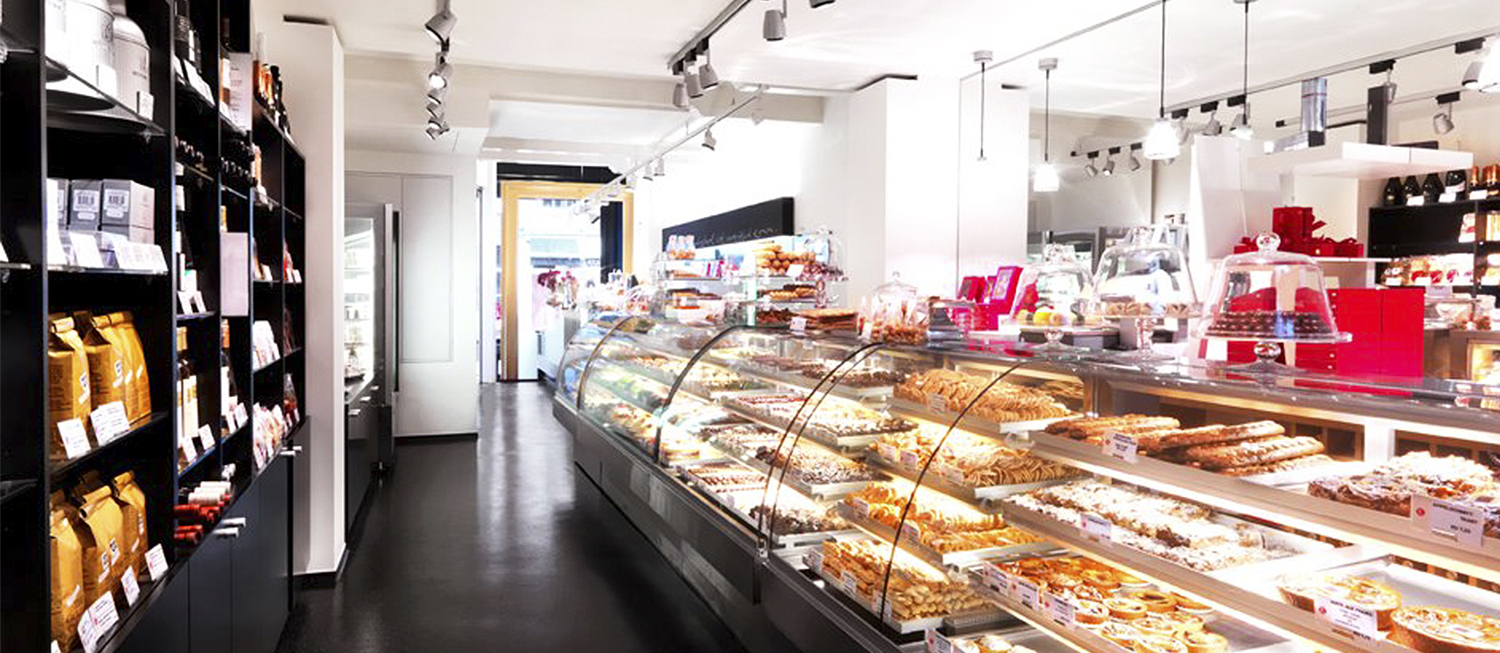 Patisserie Kuyt
The EYE Filmmuseum is one of Amsterdam Noord's most striking landmarks
Amsterdam West and Haarlem
Experience local life in Amsterdam West and Haarlem: a perfect day for shopping, sightseeing, and relaxed dining.
De Baarsjes
From Amsterdam Central Station, take tram 13 heading towards Geuzenveld and get off at Mercatorplein in the neighbourhood known as De Baarsjes. This diverse area is great to explore on foot. Walk along Jan Evertsenstraat which has a wide variety of shops and cafés, and don't miss the local open-air market on the Vespuccistraat.
Check out cultural venue Podium Mozaiek, which embraces the cultural diversity of the area with world music, theatre, cabaret, dance and food. Stop for a bite to eat at one of the local hangouts such as Wilde Westen Amsterdam, Café Restaurant Edel, or Bar Baarsch.
Haarlem
From Mercatorplein, take bus 15 heading towards Sloterdijk train station, where you can take a 10-minute train journey to Haarlem from platform 7 (trains run every 10 minutes daily). Haarlem, a historic city filled with shops, restaurants and museums, offers plenty to see and do.
Museums: Visit the country's oldest museum, the Teylers museum or view 17th-century art in the Frans Hals museum.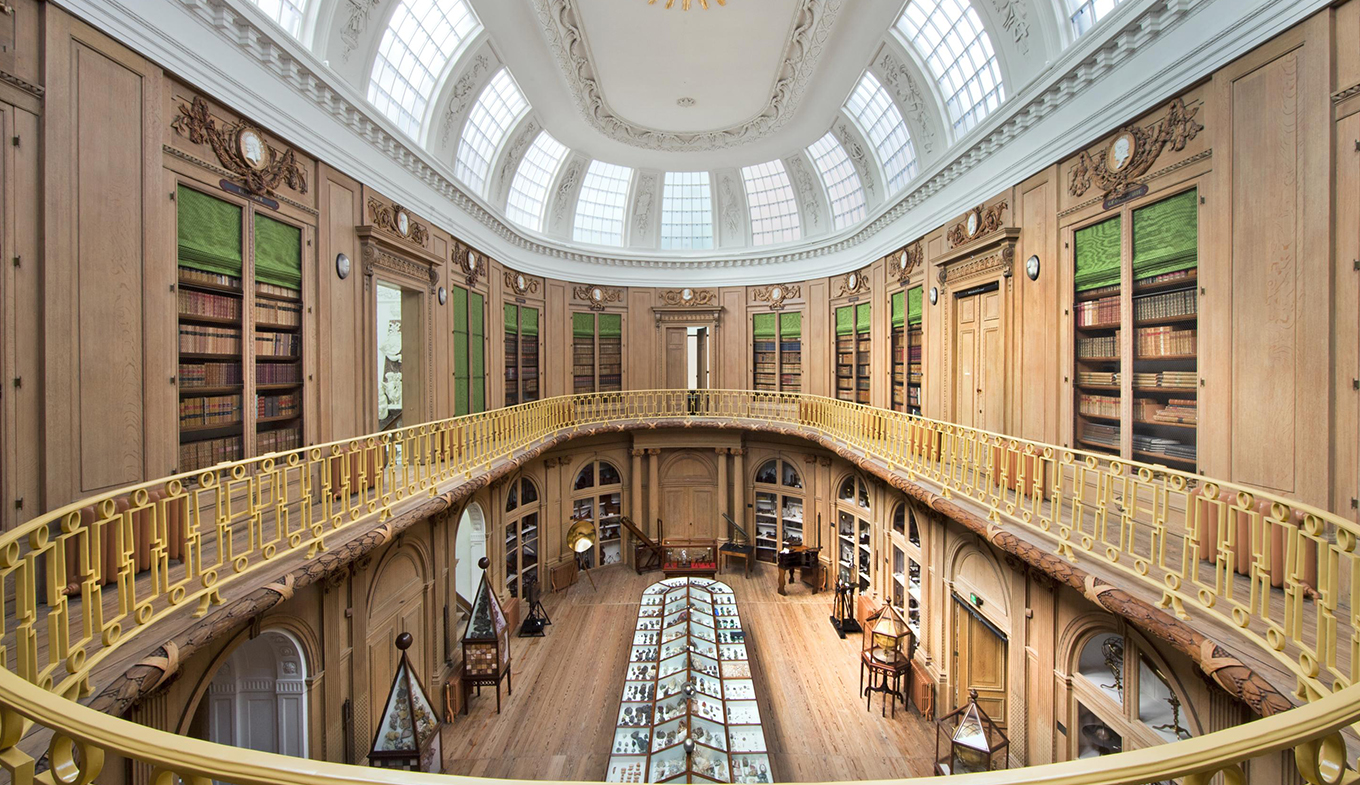 View of Teylers Museum
Sightseeing: Marvel at the St. Bavo Church, Haarlem's biggest church and explore De Adriaan windmill which houses a small museum offers great views from the top deck.
De Adriaan windmill
Shopping: Haarlem has been voted the Netherlands' best shopping destination several times – and it's easy to see why. Wander around the small streets filled with independent boutiques, concept stores and delis, and stroll around the open air market on De Botermarkt (Monday – vintage market, Wednesday- various themes, Friday & Saturday – farmer's market). Check out Haarlem's top 10 shopping hotspots.
Do not miss out and make sure you try:
The Stroopwafel
If you try one Dutch sweet treat, make it a stroopwafel. Two thin waffles stuck together with a layer of sweet syrup; these delectable delicacies are best enjoyed hot and gooey from a street market or bakery.
Thick Dutch fries
Yes, but not just any fries. Trust us. You might see these thick cut fries called patat or frites on menus, and traditionally they come served in a piping hot paper cone slathered with any manner of tasty toppings. Ask for 'patatje oorlog' for a dollop of peanut satay sauce, mayo and onions, or a 'patat speciaal' for a mix of curry ketchup, mayonnaise and onions. 
Say cheese!
Cheese is big business in the Netherlands, so don't go home without visiting one of Amsterdam's many 'kaas' shops or markets and tasting some Gouda, Geitenkaas or Maasdammer. For an introduction to the most popular Dutch cheeses, stop by the Cheese Museum or one of the Henri Willig Cheese Shops. Next, visit the Reypenaer Tasting Room for a professionally-guided tasting of their award-winning cheese. In the Negen Straatjes (9 Streets) the Kaaskamer's shelves are stuffed with cheese from the Netherlands and abroad.
Eating & Drinking:  Stop for a homemade and organic lunch at Hofje Zonder Zorgen. And make sure to visit the Jopenkerk, a former church transformed into a café with its own brewery, to taste the local beers and the traditional Dutch snacks bitterballen.
Haarlem has so much to offer you can never fit it all into one day. If you're interested in more seasonal events, walking routes, or activities.
Haarlem's famous Grote Markt 
Amsterdam South, Amstelland and the Fortress Stretch
Amsterdam South
The elegant Oud-Zuid neighbourhood situated south of Museumplein has more to offer than just famous museums like the Van Gogh Museum, Stedelijk Museum and the Rijksmuseum. Walk along the wide streets with impressive manor houses and luxury boutiques, or take a stroll through Vondelpark, which also has a selection of cafés, a rose garden, and an open-air theatre in the summer months. Modern art fans can explore the Cobra Museum of Modern Art by taking tram 5 at Museumplein heading towards Amstelveen, and getting off at Binnenhof.
Fortress Stretch
Get a glimpse into medieval times by visiting the UNESCO world heritage site of the Fortress Strectch. From Binnenhof, take Metro 51 towards Amsterdam Central Station and get off at Amsterdam Amstel Station. From there, catch bus 320 or 327 to the P+R terrain stop in Muiden. Take a walk through the historic center of this fortified town that dates back to the 10th century, which is known for its peaceful streets and picturesque harbor.
To continue your adventure, follow the canal towards Muiden and you will see the ferry to Pampus Island, a mysterious abandoned fort on an artificial island.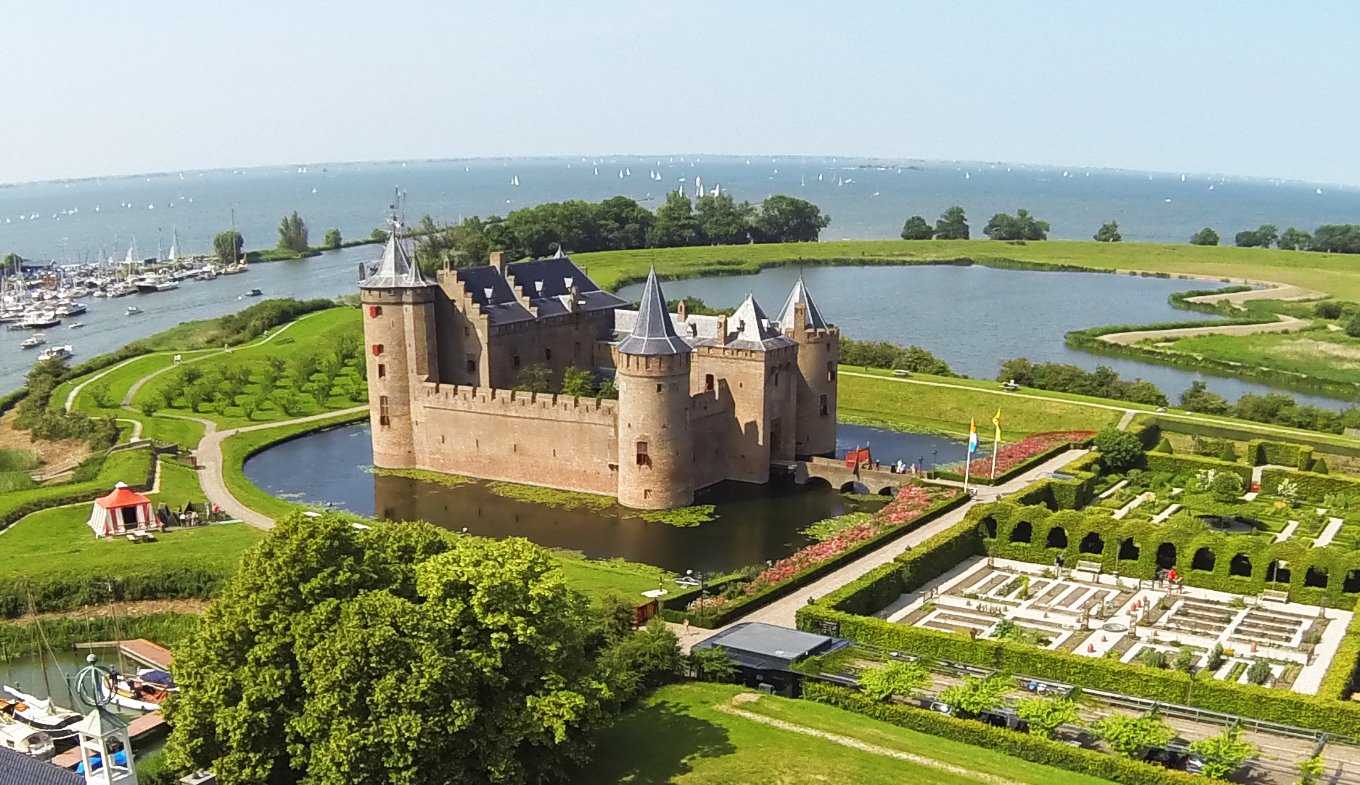 Amsterdam Castle Muiderslot
Keep exploring
The Amsterdam Area offers an impressive variety of sights and attractions. Find more inspiration for day trips in the Amsterdam Area.
If you are interested in going even further outside Amsterdam we suggest to visit the port city Rotterdam or a chocolate heaven Bruges in Belgium for a memorable day trip from Amsterdam.