Did You Know- 10 Interesting & Fun Facts About Gdansk
Looking for some inspiration for planning your visit to Gdansk, here are a few facts that might lead you on the right path of unforgettable memories made in this strikingly colorful Hanseatic port town, the incubator of the Polish trade union movement, Gdansk certainly has the most compelling history.
Gdansk was once part of Germany, after World War II the city became part of Poland.
Gdansk still has its historical Beer Bell that was used to announce the opening of pubs in the old times.
The St. Mary's Cathedral in Gdansk is the largest brick church in Europe, with a capacity of 25,000 people. We recommend for a guided visit to St. Mary´s Cathedral our Gdansk Private Highlights & Historic Old Town Tour.
The city's special drink is the locally produced Golwasser liqueur with small flakes of gold floating in the bottle. It is believed that the elixir brings luck to those who drink it.
Gdansk has several town halls. One of them, the Main Town Hall, is decorated with a 80-metre-tall tower housing the Red Hall that has one of the most luxurious town hall interiors in Europe.
Most of the amber stones washed by the Baltic Sea are found on the Gdansk seaside. The boardwalk, bearing the name of John Paul II, is 511.5 meters long.
Gdansk hosts the longest building in Poland, called Falowiec. The structure has four ten-story compounds each with four Falowiec hosts a total of 1,792 apartments.
Gdansk also hosts the country's tallest monument dedicated to the fallen shipyard workers. Three crosses with anchors symbolize the sacrifice of the fighters against the Communist regime. Enjoy the best of Gdansk from stunning old town architecture to the triumph of freedom during a visit to the European Solidarity Center.
Gdansk has many different names, known as Danzig, Kdanzk, Gyddanyzc, Danczig, Danczk, Gdąnsk, Danzc, Gdania, Danczik, Gdanzc and Danceke.
The legend of Neptune Fountain. It is believed that people of Gdansk had so much money that they threw golden coins into the fountain. Want to know why, come and see us on our Gdansk tours and find out more.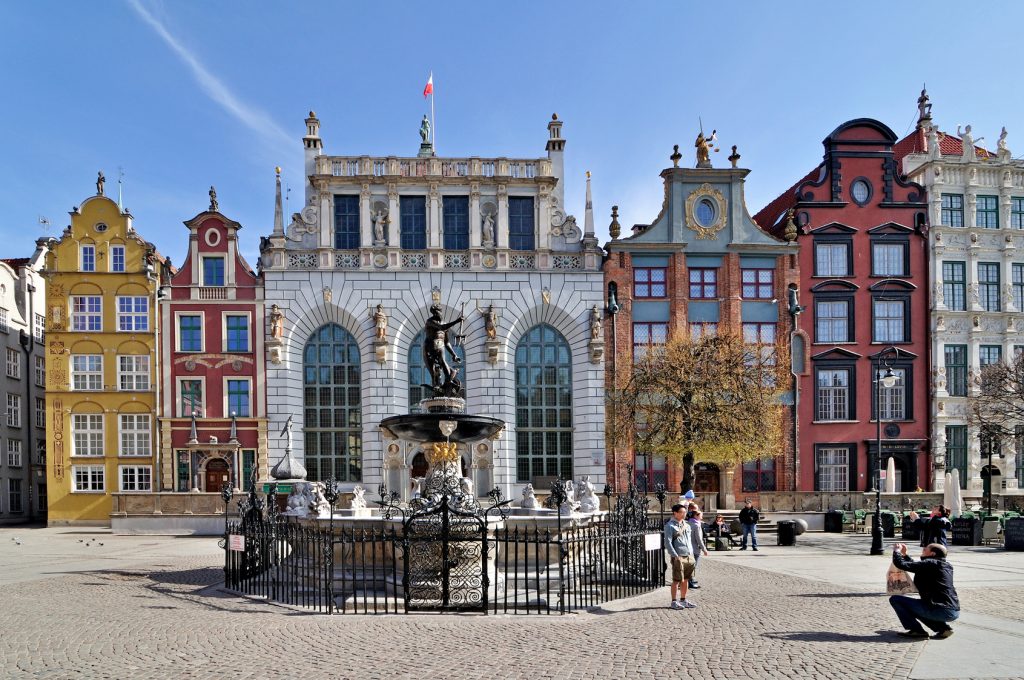 sales@nordicexperience.com
www.nordicexperience.com
Private tours in Scandinavian Cruise ports with passion!
Follow Nordic Experience on Facebook