The magically beautiful country of Denmark has some outstanding royal castles that you can reach from Copenhagen in a matter of hours for a fulfilling day trip. The most famous of which is Kronborg Castle, the famous setting for Shakespeare's Hamlet.
Copenhagen has countless fantastic attractions that are enjoyed by travelers and locals alike, but you would be surprised, what the area beyond the capital city borders has to offer- breathtaking seaside views, enchanting small town filled with fairy-tale houses, and royal residences opulent enough to make anyone fall in love.
And, of course, there's Malmö Sweden just across the water. Day trips from Copenhagen are easy to take and they are true memory-makers. When you visit Denmark, your Copenhagen itinerary should absolutely include one of these day trips from Copenhagen.
We've handpicked some our favorites, here are some of our incredible day trips from Copenhagen to be taken.
A treat to Copenhagen's best-loved sights and striking Northern Zealand countryside complete with fairy tale castles. A day filled with romantic medieval tales, delightful coastal views and relaxing strolls through lush renaissance gardens is a beautiful way to get to know this warrior nations versatile identity in the past and present time.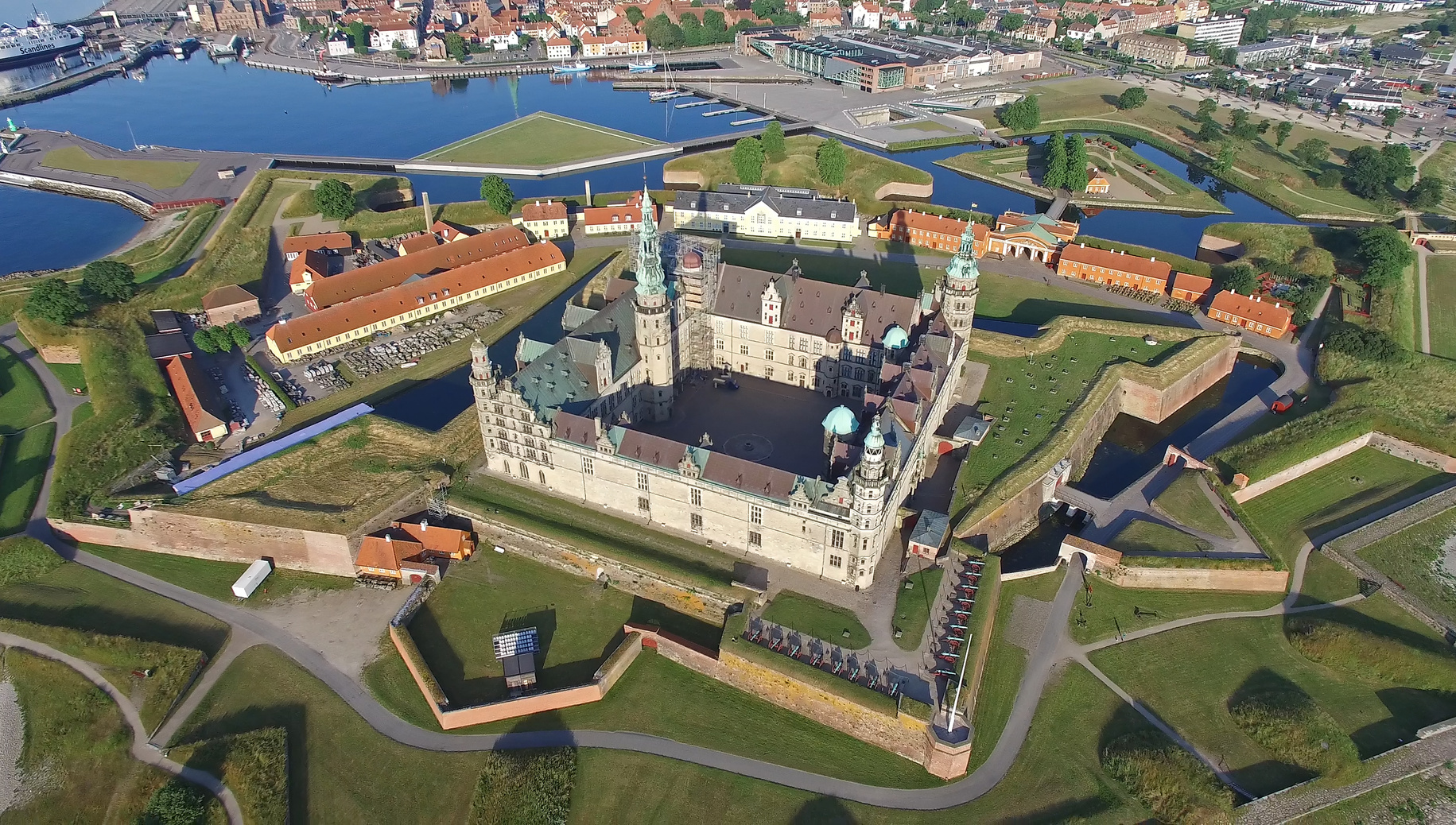 Aerial view of 16th-century Kronborg Castle
FUN FACT!
Kronborg Castle is the place where William Shakespeare's famous play Hamlet is supposed to have happened.
Head to the Danish Riviera of Northern Zealand for a day and discover Hamlet´s castle of Kronborg and Frederiksborg Castle on a guided visit. On a comprehensive tour through the baroque castle, gardens and islets of Frederiksborg Castle, we will admire the castle built in Dutch Renaissance style at the beginning of the 1600s. The Museum of National History at Frederiksborg Castle also exhibits the history of Denmark and houses a considerable collection of portraits, historical paintings and modern art.
Frederiksborg Castle palatial complex in Hillerød, Denmark
FUN FACT!
Frederiksborg Castle is the largest Renaissance castle in Scandinavia. Due to its unique architecture and majestic gardens, many have compared it to the Palace of Versailles in France.
See the best of Copenhagen and discover the idyllic seaside village of Dragør on a scenic highlights tour around the stunning Danish capital city. Wandering the yellow painted pocket-size houses in charming Dragør is like visiting an open-air museum. Located just a short drive from inner city, the guided walk on cobbled streets takes you around the most picturesque seaside old town complete with a panoramic harbor and rich history to discover. Let the wonderful stories take you back to the times of salt, fish and trading.
Harbor in village of Dragør
FUN FACT!
Dragor's history dates back to 12th century when this village was founded, and established as a fishing port. In early 16th century, the king then invited a bunch of Dutch farmers to settle down in the nearby town Store Magledy to help Danish people.
Storm the unique Viking past of Denmark on an adventurous day trip to Roskilde fjord and Viking Ship Museum.
Denmark is a Viking country, full of opportunities for Viking adventures of our own by the Roskilde fjord complete with genuine longboats and burial grounds in a Gothic cathedral. During an enjoyable scenic countryside drive south-west of Copenhagen, we will learn more about the Danish Vikings and their role in the world history.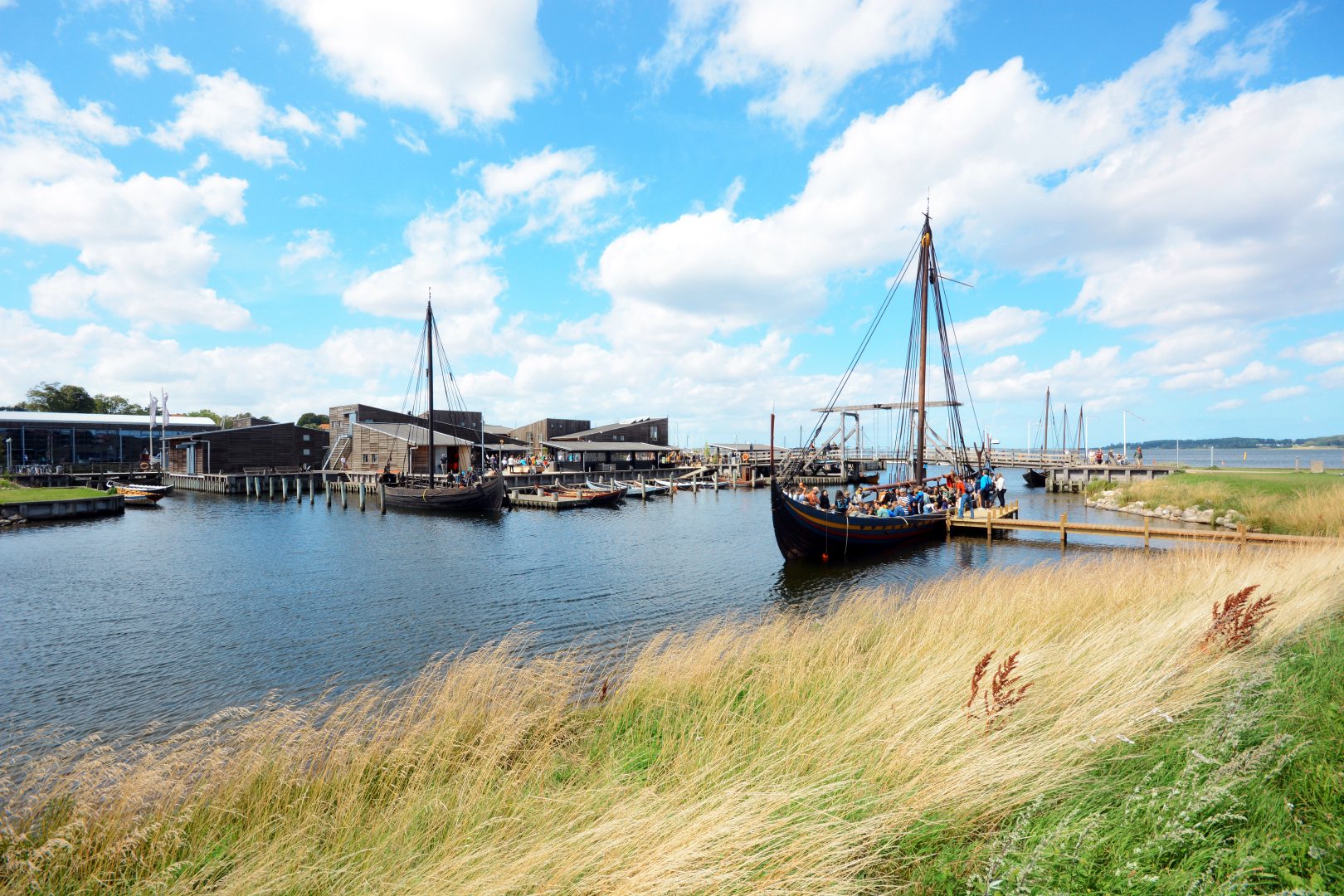 Roskilde Viking Ship Museum
FUN FACT!
Did you know that the first Europeans to set foot in North America were Vikings? The Vikings established a short-lived settlement in present-day Canada, under the leadership of Leif Erikson. 
Discover the inviting Swedish city of Malmö just across the sound from Copenhagen, a modern metropolis with a charming small town feel. Enjoy a short panoramic drive over the Öresund Bridge to Malmö. The Bridge is more than just an impressive piece of architecture as a symbol of days gone by peacefully connecting the province of Skåne and Danes after many years of legendary bickering. Once in Malmö, we will explore the city where old meets new from its proud castle and showpiece squares Stortorget and Lilla Torget to the cosmopolitan promenades of Västra Hamnen's vibrant redeveloped waterfront.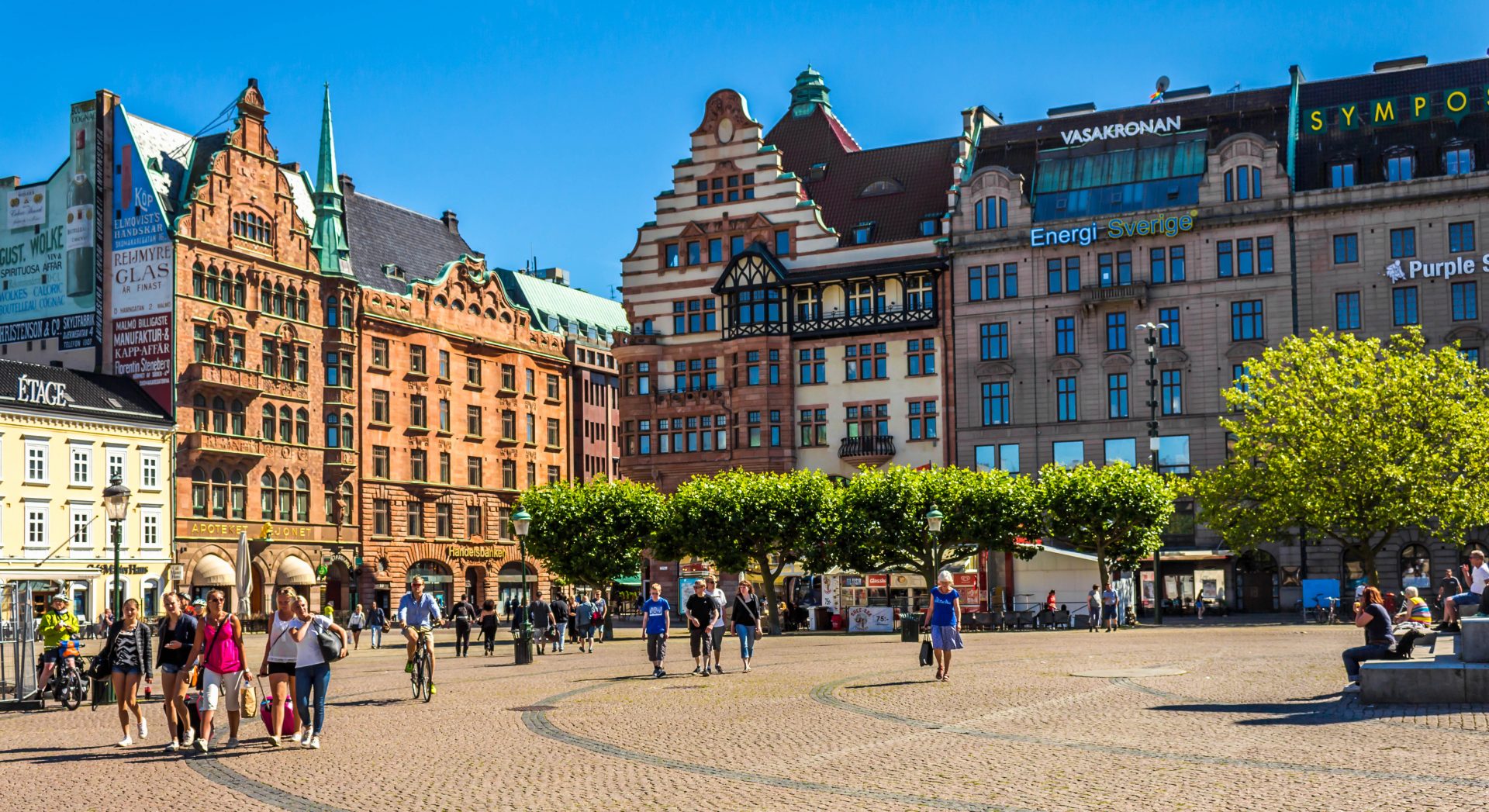 Stortorget, Malmö
FUN FACT!
The earliest written mention of Malmö as a city dates from year 1275.